Your pets are our purpose.
Town and Country East has a wonderful and caring staff, whose priority is to make sure your pets are healthy and happy. We have three wonderful doctors who have been practicing for years, and continue to update their education and techniques. Town and Country East's goal is to provide the best possible care for your pet, while ensuring you receive exemplary client service. Our clients are just as important as our pets!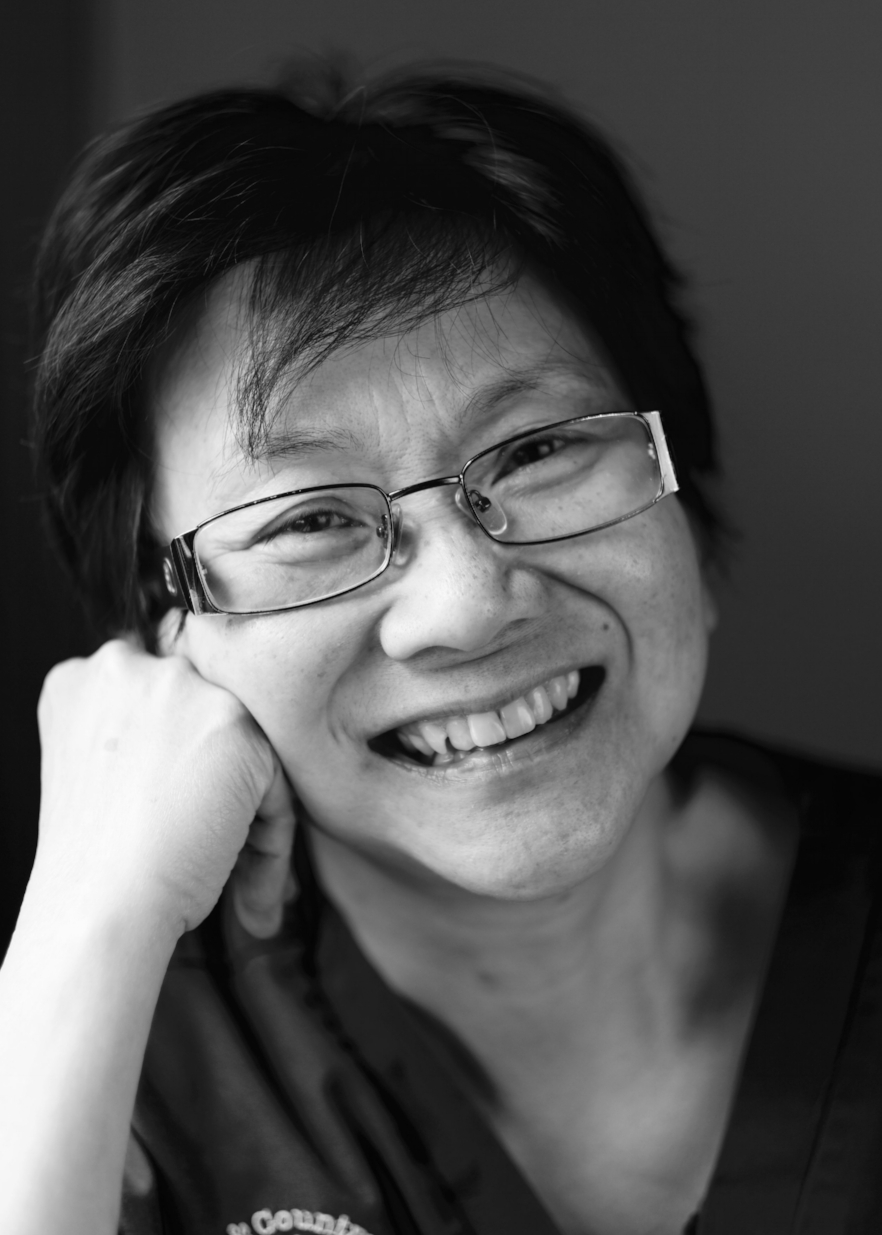 Sue Trinh, D.V.M.
Dr. Sue Trinh, who everyone affectionately calls "Dr. Sue", has been practicing medicine on this corner since 1999. As clinic owner, Dr. Sue has kept up with the changing attitudes in veterinary medicine and has brought to our clinic Herbal/Chinese Medicine and Acupuncture. She keeps us at the cutting edge of our industry with our new treatment tools such as the Cold Wave Laser, and our Digital X-Ray machine and our brand new Digital Dental X-Ray machine. She was at the helm of our recent (2010-2011) expansion to our lobby and addition of a new veterinary surgical space/treatment area. Dr. Sue knows that we have gotten bigger and busier and wants you to know that we have late hours on Monday and Thursday for your veterinary convenience. Dr. Sue has two furry children of her own: Lola, a rottweiler mix who runs the office, and Zoe, a beagle mix that helps run our kennel!
Seth Cohn, D.V.M.
After growing up in Marietta, Dr. Cohn attended The University of Texas in Austin where he received a Bachelor of Arts in Psychology. Following college, he spent time in Jerusalem, Los Angeles, Cincinnati, and finally Columbus, Ohio where he graduated from The Ohio State University School of Veterinary Medicine in 2004. Dr. Cohn's veterinary interests include dentistry, internal medicine, and veterinary dermatology. In his free time, he enjoys gardening, cooking, live music, and exploring Georgia's State Parks. Dr. Cohn likes spending time with his wife Jessie, and his three children, Micah, Tali, and Beatrix. They have three dogs, Laila, Griffin, and Nixa, as well as six chickens that keep them in good supply of fresh eggs. We couldn't be happier for Dr. Cohn to be part of our veterinary family.
Caroline Horne, D.V.M.
Dr. Caroline Horne is originally from England, but grew up all over the world. She was born in Swaziland, Africa where she spent the first five years of her life. After two years back in England her family moved to Indonesia. Her family returned to England for Dr. Horne and her sister to finish high school, after which Dr. Horne moved to Athens, GA. to swim for the University of Georgia swim team on a swimming scholarship. There she met her husband Wesley. She attended the University of Georgia College of Veterinary Medicine and graduated Summa Cum Laude in 2001. Dr. Horne and her husband Wesley have four children and a boxer mix named Bailey. We are very pleased to have Dr. Horne as part of our veterinary family, and I'm sure you will be too!
Please complete the form below